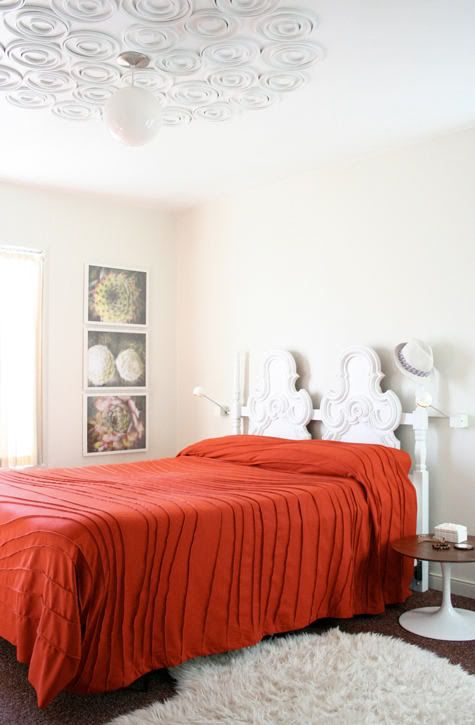 wallter, a husband-wife team in california, has a series of absolutely lovable wall art pieces and bedspreads. what is so great is the use of the wooden wall art pieces as an abstracted ceiling medallion, with a similar texture mimicked on their bedspread below it.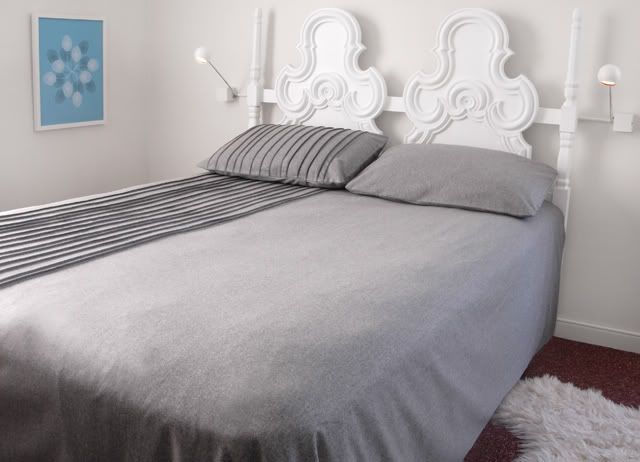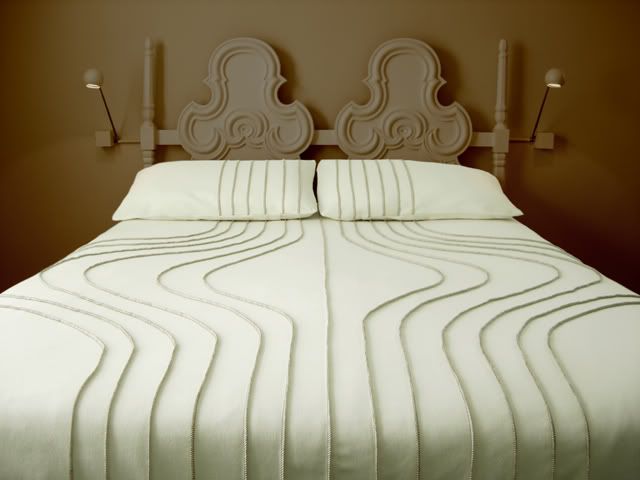 oh, and check out those coordinating pillowcases!

* found via design sponge's interview with the couple posted today.