i've recently been thinking about designing my website/portfolio and patterns for it, so naturally amanda hughen's body of work came to mind. because who doesn't love repetitive patterns??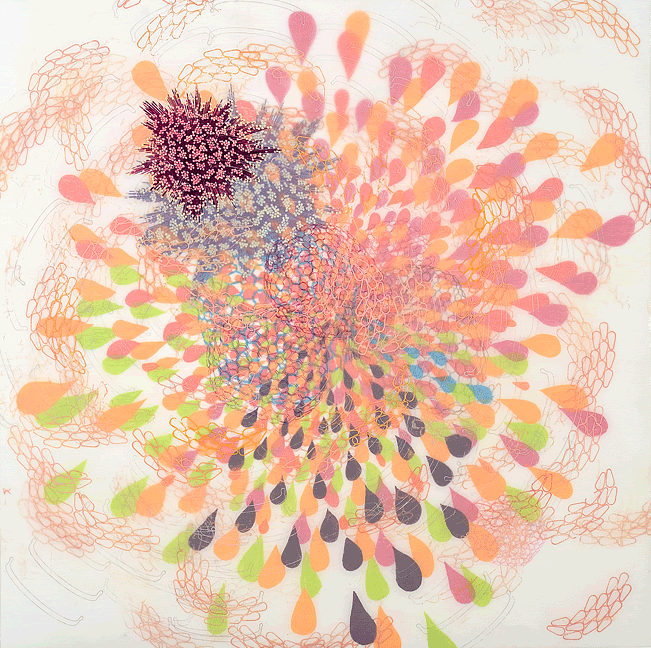 detail of above:




"Each work consists of layers of geometric shapes, both hand-drawn and taken from architectural templates. Through layers of drawing and painting, an organic, chaotic event emerges. I combine acrylic paint, pen, pencil, and ink, working on both sides of translucent drafting film, allowing the gradual build-up of forms and lines to create layers of depth and movement."

check out the rest of her work here!