ryue nishizawa designed this minimalist steel prefab compound in tokyo for a variety of designers, with every room as its own building. if only something like this would hold up in new england, i'd be all for it. there is just something about the "hallways" being outdoors, intertwining indoor and outdoor spaces, that i love.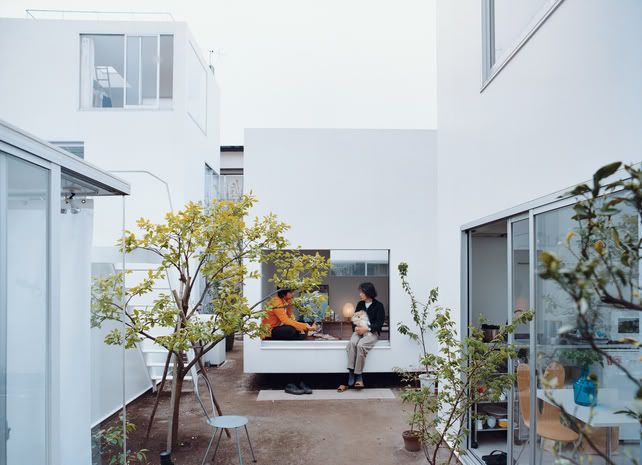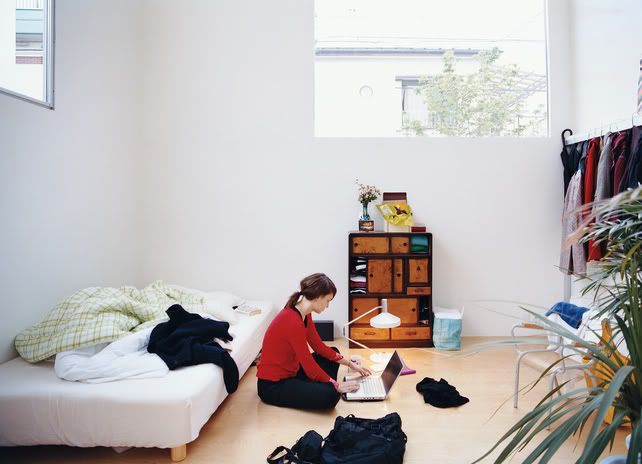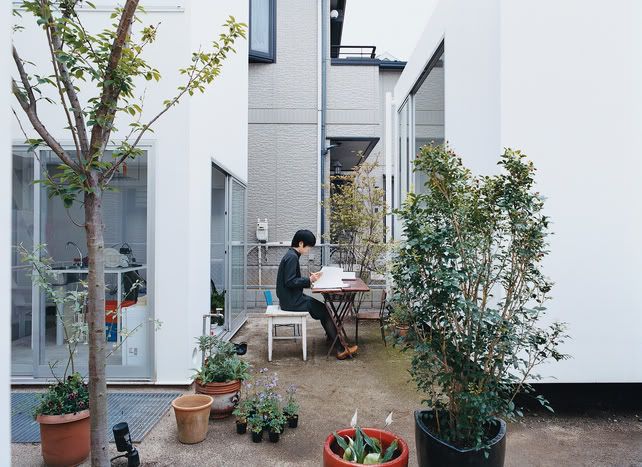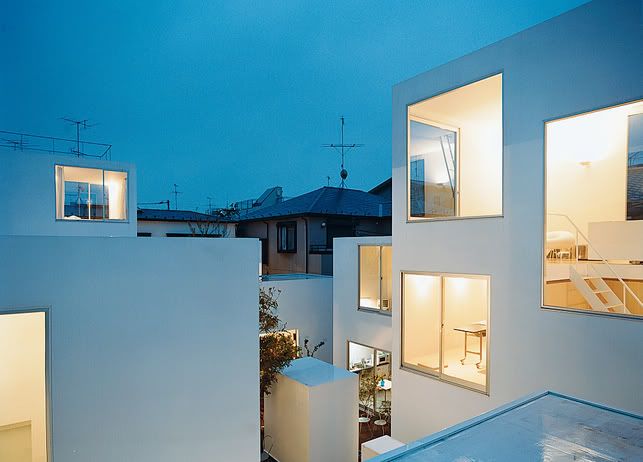 in doing more research about ryue nishizawa i found that he works collaboratively with kazuyo sejima under the name SANAA. here is an interview with the two about their work and lives, as well as some pictures. there is also a book on SANAA houses available.




chair for nextmaruni, limited edition 2005. designed by SANAA.


and here are some other pictures from the office of ryue nishizawa. i love the open rooms, low furniture, and mosh posh of plants. so jealous. if only i could keep plants alive!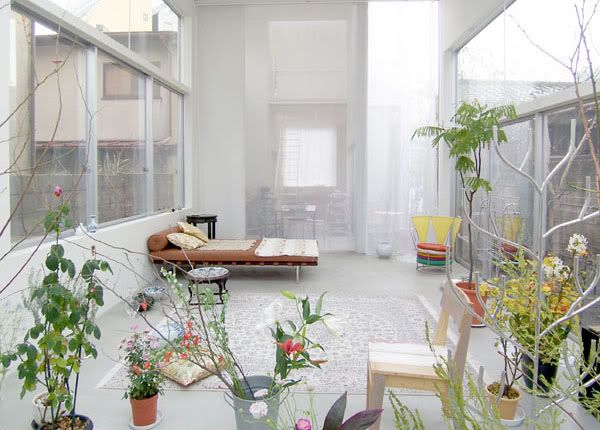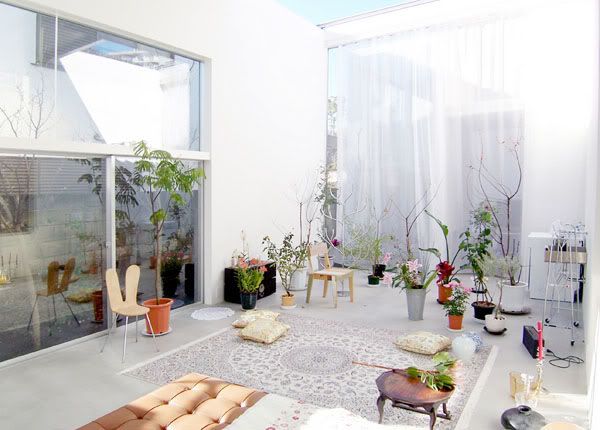 * found via dwell magazine.