on the weekends i tend to get a little antsy because all the blogs i like to read go offline, leaving me with nothing to fill my time! ugh! but it also gives me time to explore other blogs, and i found the most fabulous ones this weekend. check it out.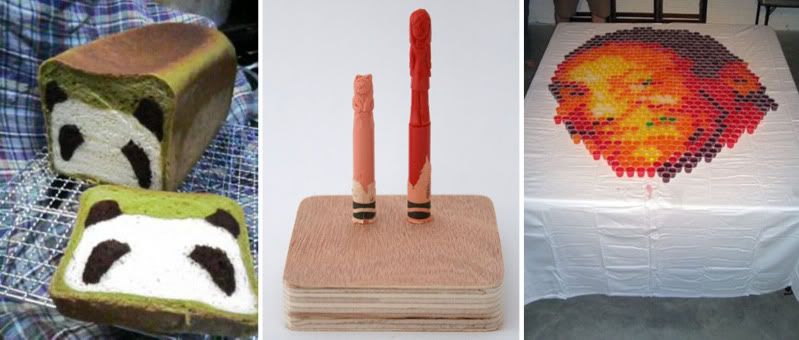 1. urban outfitters blog. seriously, who would have thought? even if you aren't into their clothing style this blog has a bunch of stuff for everyone! interesting art finds, movie trailers, fashion insights, etc etc. a few of the things i found on their blog today included panda bread, crayon artwork, and bill crosby made of jello shots. awesome!?







2. my milk toof! super super cute photojournalistic type of blog that follows the adventures of ickle and lardee.






3. contemporist, an architecture, interiors, furniture, and just plain 'ol amazing design blog with a lot of interesting contemporary spaces!